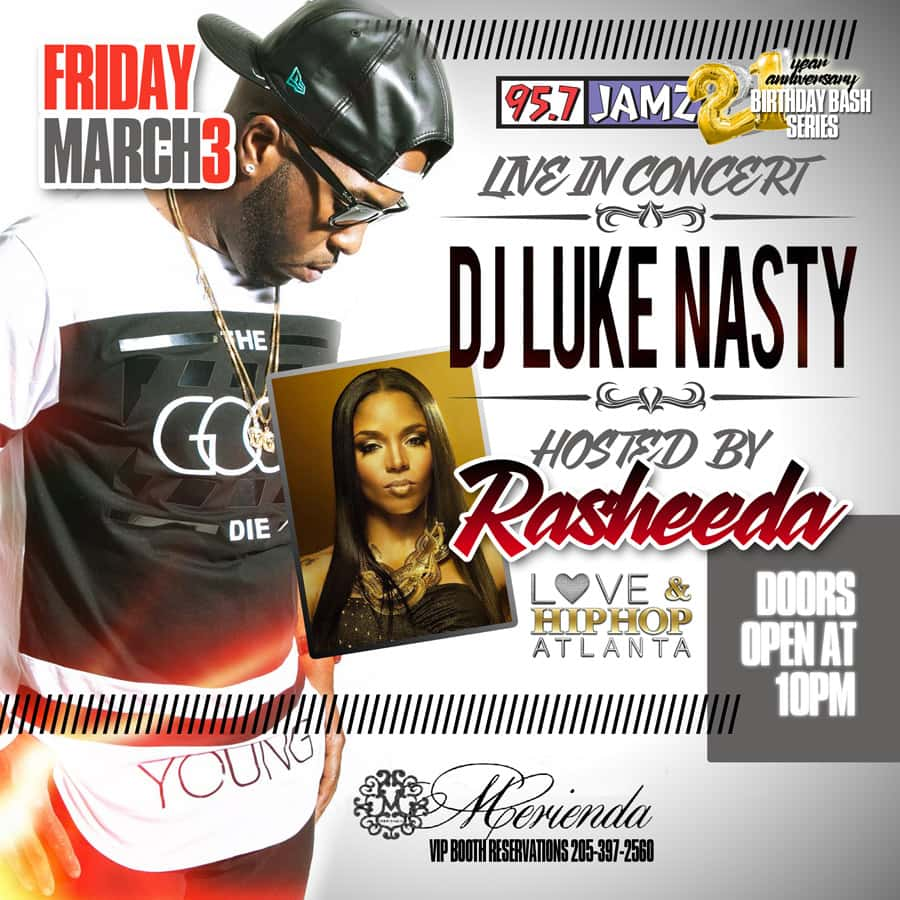 957/1051 Jamz has been gettin Nasty for 21 years strong blazing your airwaves, so you know its time to party! That's right! The turn up will be all the way real on March 3rd as 957 Jamz invades Merienda for their 21st birthday bash hosted by Love and Hip Hop Georgia Peach Rasheeda with performances by DJ Luke Nasty and more!
This is an event you don't want to miss, plus you never know what the Jamz crew might bring to giveaway!
Listen out to that midday hottie Nu York or check in with the homies D Stone and Funny Maine for your chance to win passes! It's the station celebrating real grown and sexy like! 957/1051 Jamz!